The Orchestre de Chambre du Luxembourg
Founded in 1974, the Orchestre de Chambre du Luxembourg (OCL) is one of the most active and innovative musical entities of the Grand Duchy. Composed of around forty musicians who strive constantly for the highest artistic standards, it presents the rich repertoire for chamber orchestra stretching from the Baroque to contemporary music. In the course of the last decade, the OCL has developed under the direction of personalities such as David Reiland and Jean Muller. Since 2020, it has been under the musical directorship of Corinna Niemeyer.
Deeply implicated in the local scene, the OCL performs in all the major Luxembourg venues: the Philharmonie, the Grand Theatre of the City of Luxembourg, Cercle Cité, regional cultural centres, Escher Theater, Rockhal etc. Equally at home internationally, the OCL is regularly invited to perform in the Greater Region and beyond. One should mention in this connection its numerous collaborations with the Opéra-Théâtre of Metz and, for the 2022-2023 season, its debut at the Opéra Comique in Paris in L'Inondation by Francesco Filidei.
The OCL performs alongside international and Luxembourgish artists, both established stars and newly emerging ones. In the course of the last seasons, it has been directed by conductors such as Leonhard Garms, Duncan Ward, Marie Jacquot, Gabriella Teychenné or Joseph Bastian, and has accompanied soloists such as violinist Anna Göckel, the cellist Daniel Ottensamer, the pianist Joseph Moog and flautist Hélène Boulègue.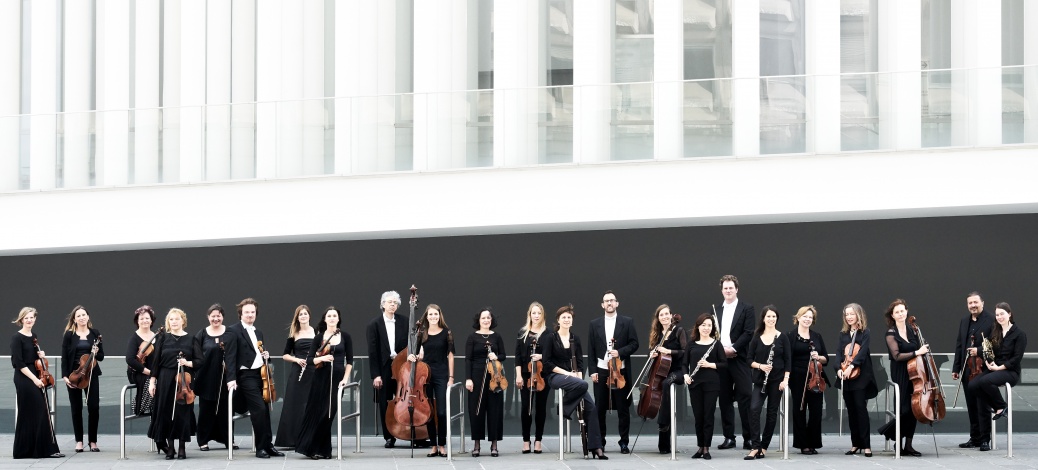 ©Kaupo Kikkas
This orchestra's constantly renewed passion for dialogue between different arts and genres inspires numerous original and multi-disciplinary projects, whether instrumental, vocal or choreographic. The creation of shows with the Ballet of the Opéra-Théâtre in Metz, the choir of the Opera Ballet Vlaanderen, Spellbound Contemporary Ballet, Luxembourg Collective of Dance or even Nomad the Group, illustrate the diversity of its artistic collaborations.
Made up of musicians who are strongly devoted to transmitting their passion to young people, the OCL contributes to promoting excellence in musical training in the country. In this regard, it accompanies young prize-winners each year and regularly proposes "side by side" projects with the conservatoires and regional music schools of the Grand Duchy. The OCL is also behind the initiative of the Anne and Françoise Groben Prize, a competition offering young musicians the chance to demonstrate their talent on Luxembourg's classical scene.
The OCL thanks the Ministry of Culture, the Ministry of Education, Children and Youth and the City of Luxembourg for their support. The Orchestre de Chambre du Luxembourg is under the patronage of His Royal Highness the Hereditary Grand Duke.
Corinna Niemeyer, directrice musicale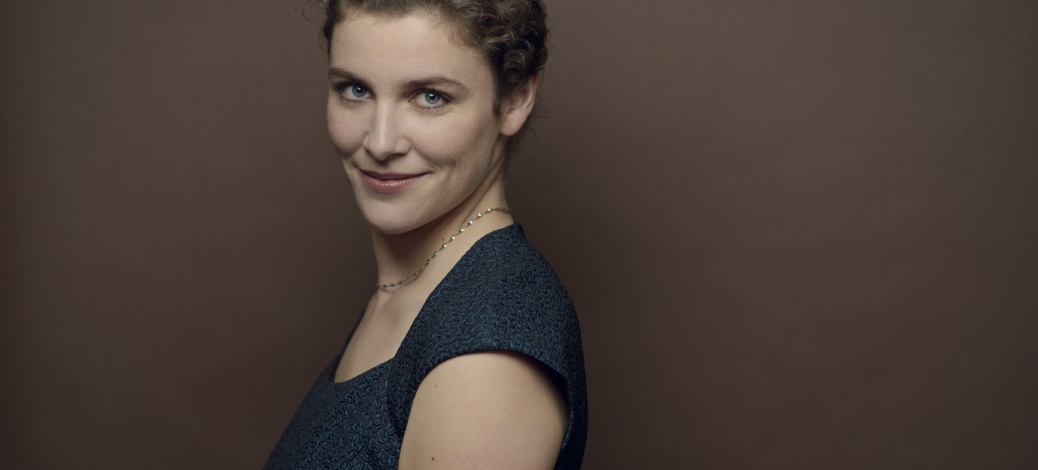 Corinna Niemeyer©Simon Pauly
Corinna Niemeyer est directrice musicale de l'Orchestre de Chambre du Luxembourg depuis septembre 2020. Auparavant, elle a été chef assistante de l'Orchestre Philharmonique de Rotterdam durant les saisons 2018-19 et 2019-20.
Son enthousiasme pour transmettre la musique de manière innovante, combiné à une approche approfondie de tout le répertoire qu'elle dirige, se reflète dans l'étendue de ses activités en tant que chef d'orchestre : ensembles sur instruments d'époque, créations contemporaines, projets pluridisciplinaires, opéra, concerts de musique symphonique… Elle s'est forgé une réputation pour sa capacité à captiver des publics d'âges divers et sa manière créative de présenter des concerts.
Temps fort de la saison 2023-24, Corinna retourne au Royal Opera House pour diriger la première londonienne du nouvel opéra de Sir George Benjamin Picture a day like this. Outre ses engagements réguliers avec son orchestre, l'Orchestre de Chambre du Luxembourg, Corinna se produira également avec l'Orchestre national d'Île-de-France, l'Orchestre philharmonique de Heidelberg, le NorrlandsOperan symfoniorkester, entre autres. Elle dirigera enfin Cendrillon de Massenet à l'Opéra de Lausanne et The Fairy Queen de Purcell au Theater St Gallen.
La saison dernière, ses débuts au Royal Opera House de Londres avec The Rape of Lucretia de Britten ont été loués par les critiques comme "musical triumph" (Evening Standard) et "musically extremely fine" (The Guardian).
Corinna a également dirigé des débuts réussis avec le Royal Liverpool Philharmonic, le Hallé à Manchester, l'Orchestre symphonique d'Helsingborg, le Saarländisches Staatsorchester et l'Orquesta Sinfónica de Tenerife la saison dernière.
S'affirmant dans le répertoire lyrique, elle a dirigé Le Comte Ory de Rossini à l'Opéra-Théâtre de Metz, ainsi qu'un dyptique réunissant l'opéra en un acte de Viktor Ullmann, Der Kaiser von Atlantis, et la création mondiale d'En vertu de… d'Eugene Birman au Grand Théâtre de la Ville de Luxembourg. Poursuivant sa collaboration avec l'orchestre Les Siècles, Corinna a dirigé L'Enfant et les sortilèges de Ravel sur instruments d'époque à l'Opéra de Lille.
Après des études de direction d'orchestre, violoncelle et musicologie aux conservatoires de Munich, Karlsruhe et Shanghai, Corinna s'est perfectionnée en direction d'orchestre à la Zürcher Hochschule der Künste. Elle a remporté des prix lors de plusieurs concours internationaux de direction d'orchestre, en particulier le Tokyo International Conducting Competition en 2015, et le Talents Adami Chefs d'orchestre à Paris en 2014. Depuis 2012, elle entretient une étroite collaboration artistique avec François-Xavier Roth qu'elle a assisté dans son travail avec l'Orchestre symphonique de la SWR de Baden-Baden et Fribourg-en-Brisgau, à l'Opéra de Cologne et avec Les Siècles. Elle a notamment participé à des projets d'envergure tels que Les Troyens de Berlioz au Festival Berlioz de La Côte-Saint-André, ainsi qu'à des programmes contemporains pour le Musikfest Berlin. Au fil des années, elle a également travaillé comme assistante auprès d'Ivan Fischer, Lahav Shani et Yannick Nézet-Séguin.
Pendant ses études, elle est devenue directrice artistique de l'Orchestre Universitaire de Strasbourg, faisant de cet orchestre l'un des orchestres universitaires les plus actifs d'Europe. Le Consulat général d'Allemagne à Strasbourg lui a décerné le « Prix de l'amitié franco-allemande » en 2018 pour son engagement culturel transfrontalier. Toujours enthousiaste de partager sa passion pour la musique orchestrale, elle dirige régulièrement un orchestre pour enfants (DEMOS) à la Philharmonie de Paris. De 2016 à 2018, elle a été maître de conférences et chef principal de l'Orchestre Sorbonne Universités à Paris.
Team
Sylvie Charmoy
Directrice
Antonio Quarta
Conseiller en production
Mathilde Morlot
Production
Anna Livia Schauder
Coordination artistique
Niki Wagner
Bibliothécaire
Erna Hennicot-Schoepges
Présidente honoraire
Carl Adalsteinsson
Vice-président
Partners
Donateurs
Monsieur Joël Berend
Monsieur Joe Haas
Madame Iglika Marinova
Madame Aniela Stoffels
Mécènes
Monsieur Maurice Bauer
Professeur Joseph Groben
Madame Elisabeth Kapp-Felten
Monsieur Christophe Hawlitzky
Madame Erna Hennicot-Schoepges
Madame Monique Kayser-Morheng
Madame Marie-Thérèse Majerus
Madame Waltraud-Maria Stoffels-Arens